WE are pleased to say that work is now progessing well on site. Most of the pipe route has been cleared of tree stumps and the trench for the pipe is being dug. The trench work is encountering significant volumes of rock but this is proving to be relatively easy to remove.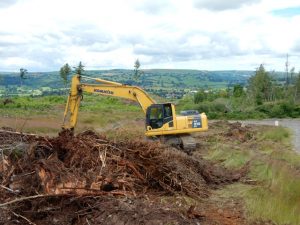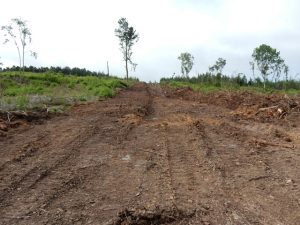 In the meantime, the penstock pipe has been delivered and the team are working on butt welding together 48m continuous lengths of pipe in preparation for towing these into place along the trench.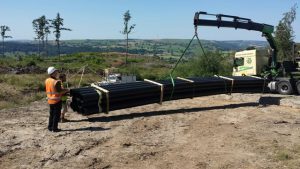 Trial excavations have also been made on the site of the turbine house to allow us to refine the final design of the foundations to be used for this structure.